Cocoa Shea Butter Lotion Bar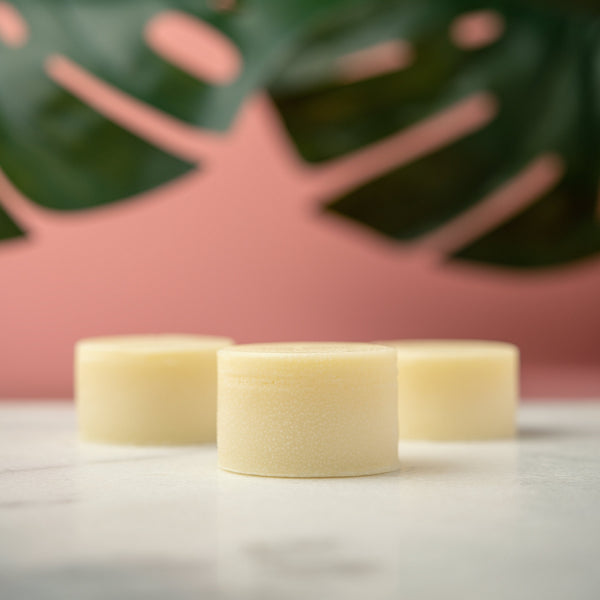 Cocoa Shea Butter Lotion Bar
This bar is sure to help with moisturizing dry areas of your skin. This compact bar is great for travel and is made with Cocoa Butter, Shea Butter, Apricot Seed Oil, and Beeswax. 

The scent from this bar comes from the Cocoa Butter. If you would like a scented option, check out our Shea Butter Lotion Bar
I LOVE MY BODY POLISH AND BUTTER
These products are AMAZING! I use my polish in the shower and it does the job. I only need very little body butter because it's so moisturizing. I hate to run out. By far my favorite products! Also great customer service! Thank you!!
Cocoa Shea Butter lotion bar
Expectation was very high. Turn out the scent was mild to no scent.
Thank you for the feedback, If you're looking for something scented, I recommend trying our Shea Lotion Bar. The Cocoa Shea Butter Lotion Bar doesn't have any added fragrances, so you're going to smell more of the cocoa butter.
Body Butter
Absolutely love the body butter I purchased. It's amazing on my skin and smells phenomenal.
Provides excellent moisture
I really love the lotion bar because it keeps that moisture in and smells amazing
Love Love Love This Product
Love the convenience of this product. Love that lotion bar leaves my skin soft and moisturized. Love that I only have to use a very small amount and I absolutely love the pleasant scent.