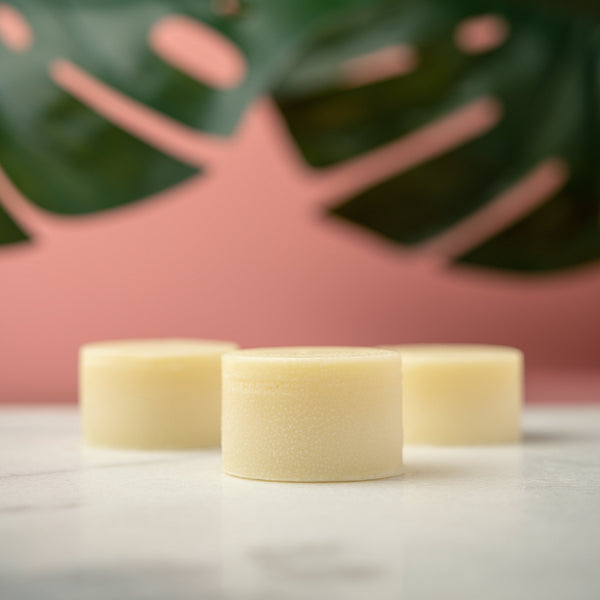 This bar is sure to help with moisturizing dry areas of your skin. This compact bar is great for travel and is made with Shea Butter, Apricot Seed Oil, and Beeswax. 
Scent Options
Little Black Dress-

Romantic blend of Anjou pear, papaya, sugar cane, and white musk.
Sunshine-

Revitalizing blend of Citrus, Lemon, Lime, and Grapefruit, with hints of  Jasmine, fresh Cucumber and a touch of Pineapple. 
White Tea & Ginger-

Refreshing blend of Bergamot, Lemon, Ginger, Nutmeg, Peony and Musk 
Opulence-

 A blend of bergamot, neroli and ambergris.
Opulence Noir- 

Floral notes blended with musk, bergamot, neroli and ambergris